RE-OPENING
After re-opening on May 13th, we have made some slight modifications to how we run the business.
(subject to change, with the on-going government announcements)
Monday – Saturday – 9:00am until 5:00pm
Sunday – 10:30am until 4:30pm

Our café & restaurant will remain closed.
We are allowed a maximum of 60 customers within our centre at one time.
This is for the safety of our staff and customers.
– Rules –

• Queue system around the front of the nursery (clearly marked with floor tape)

• Maximum 60 customers
• 1 Trolley per customer (This is to help us keep count with how many customers are in the centre at once, and to promote social distancing)
• 2 Metre social distancing between other customers and staff at all times
• One way system in place throughout the store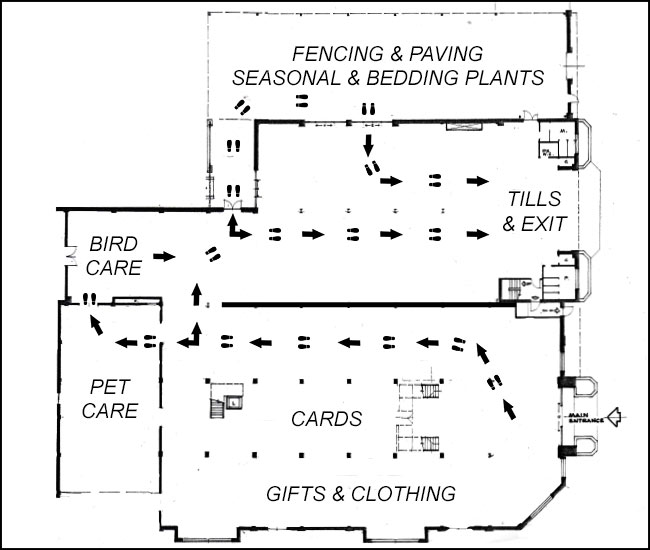 The above rules are to follow the government guidelines and to protect our customers and staff.
Please bear with us throughout this tough time, we will be limited to stock and the service we can provide
From 13th May, we will resume a paid-for delivery service as previously. However, to maintain social distancing is it important that you give us details of a secure place where we can leave items without having to make contact with customers.

We will only accept and process telephone delivery orders, Monday to Friday.
Our non-contact collection service will cease to operate once the store is open to customers.