Bedding Plants
We have a great selection of lovely plants for winter/spring colour available now, ideal for pots, baskets, planters and beds. Brighten up your doorstep instantly with one of our pre-planted arrangements.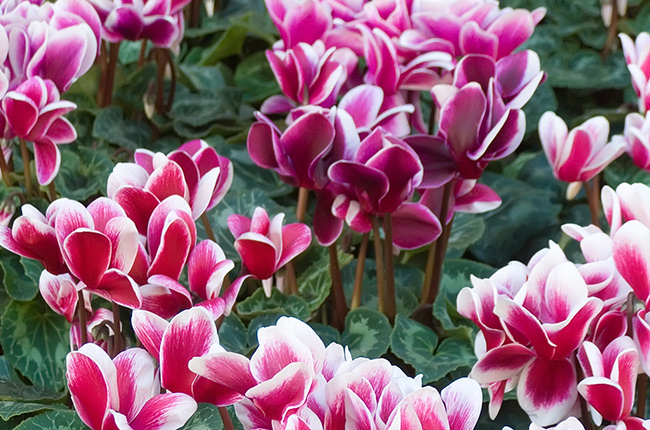 Now is the perfect time to plant out spring bedding plants, choose from pansies, violas, primroses, cyclamen or polyanthus. From autumn through to spring pansies provide a welcome splash of colour, available in many colours, grow winter-flowering pansies in a sunny or partially shaded position and dead-head regularly for continuous flowering. Violas are generally slightly smaller than pansies and produce an abundance of dainty flowers on neat compact growth for a more subtle display. Many violas often have a delightful, sweet fragrance too.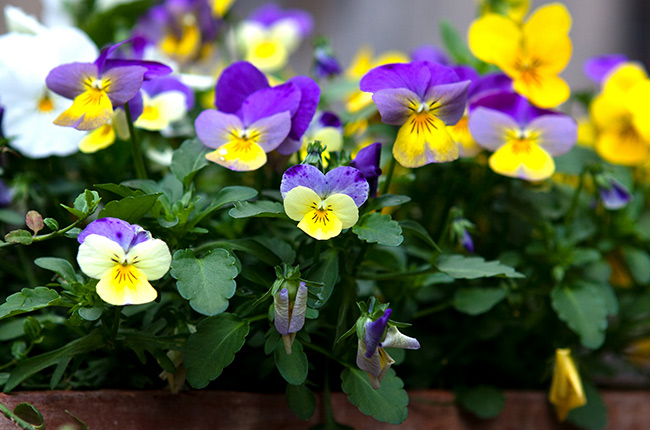 Primroses and Polyanthus are well-loved cottage garden bedding plants. Modern breeding has produced a plethora of new colours, sizes and improved flowering. Try these hardy perennial bedding plants in beds, borders and containers to add sparkle to your garden on dull winter days.