Wild Bird Care
We stock everything you need to encourage wild birds into your garden, from bird tables, bird boxes, to suet & fat balls, peanuts and a wide range of seed.
Huge range of tables, feeders, nest boxes!
---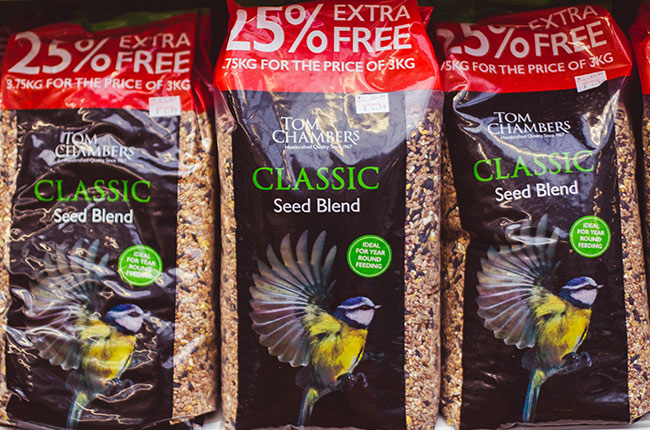 25% EXTRA FREE
Classic seed blend – £4.99 (3.75kg)
---
Our bird seed ranges include no more mess, rockin robin, insect & seed blend, no grow high energy blend, sunflower seeds & hearts and niger seed.