Thyme For Herbs!
Written by Emma Heard – Bernaville Nurseries
---
Create your own culinary herb garden that looks almost too good to eat!
There's nothing like the taste of herbs picked fresh from your own garden. They're so easy to grow, whether in beds, borders, containers or on windowsills. Many herbs can be grown all year round and will save you buying expensive supermarket produce. Try planting a selection of tasty herbs valued as much for their ornamental appeal as their flavour. From sage to thyme, rosemary to clipped bay and flowering chives, combine herbs valued for their ornamental beauty to produce long-lasting displays as well as regular pickings for the kitchen.
Ideally herbs should be grown in a sunny, sheltered location with well-drained soil. If you have heavy clay soil then incorporate some coarse grit and organic matter such as well-rotted manure, compost (new or spent compost) or recycled green waste to improve drainage. You may benefit from growing herbs in raised beds to ensure better drainage. The best soil pH for growing herbs is neutral to alkaline, although most herbs will tolerate a slightly acidic soil. If you have a very acid soil then add some lime when preparing the planting area. Many herbs such as Rosemary, Sage, Thyme and Lavender are ideal for growing in coastal gardens.
Although most herbs prefer a sunny position, there are a few which will happily grow in shady conditions and moist soils such as Chervil, Parsley, Mint, Lemon Balm and Mint.
Herbs make a great addition to flower beds and borders if you don't have the space for a dedicated herb garden. Use herbs with colourful leave to offset flowers colours or to provide different textures throughout the bed. Try using low-growing herbs such as chives or thyme as an informal edge to a path. Herbs such as thyme and chamomile can also be planted in the gaps in paving and patios and will withstand light foot traffic, releasing their delicious scent when walked on. The tall feathery foliage of fennel or angelica looks good in herbaceous border and their flowers are attractive to bees and butterflies.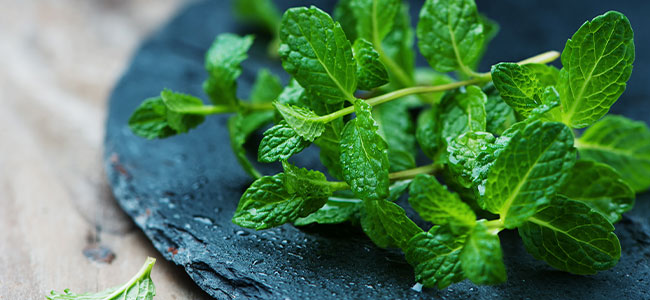 Having a dedicated herb garden makes harvesting easier and will create a rich scent on hot sunny days. You can still make a herb garden attractive by combining the silver-grey foliage of lavender or sage with the blue flowers of borage or the orange flowers of Calendula (both of whose flowers are edible). Growing herbs in the vegetable garden is a good way to obtain large quantities of your favourite herbs and to allow for successional sowing of fast-growing types. Parsley, coriander, dill and chervil will continue to grow throughout winter if given protection in a cloche.
Growing herbs in pots and containers is a great way to grow fresh produce if space is limited. Place them near the kitchen door for easy harvesting when cooking! The best compost to grow herbs in is loam-based compost such as John Innes. Feed your pot-grown herbs regularly throughout the growing season. Make sure the container has drainage holes and is raised up on 'pot feet' to prevent water logging in the winter. Herbs such as mint can be invasive, so growing them in containers is ideal. Whether adding to salads, cooking with new potatoes, or making herb teas, mint is a versatile herb with many uses. Their colours and flavours vary immensely from powerful peppermint and spearmint to those with an underlying taste of apple, citrus, pineapple and many more.
Some herbs such as basil benefit from regular picking to encourage side shoots to form and keep plants bushy and productive. Many herbs including thyme, sage and bay can be dried and stored for use all year round. Don't overlook the flowers on herbs, many of them can be used to brighten summer salads. Use flowers from chives, basil, coriander and thyme, and flowers or petals from daylilies, pot marigolds, nasturtium and lavender. (Always check flowers are edible before eating).
A wonderful assortment of herbs are available at garden centres now, so buy your favourites to create your own culinary herb gardens. Many herbs can be raised from seed too, so buy packets of coriander, basil, parsley, chives and many others.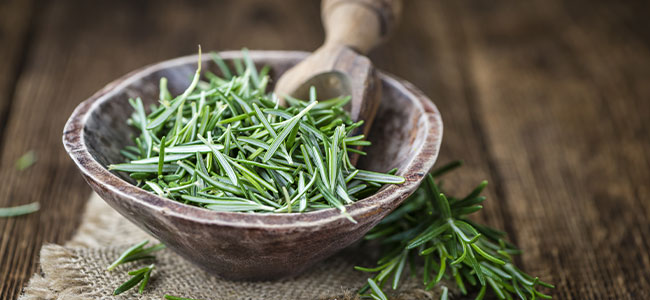 ---
HERB TOPIARIES
In recent years, as herbs have increased in popularity more gardeners are discovering the decorative possibilities of plants that have been carefully trained and trimmed into ornamental shapes. Container grown herb topiaries can graciously frame an entryway or decorate a table or windowsill, whether indoors or out.
The best topiaries are created using upright growing varieties of rosemary, sweet bay, sage, lemon verbena, Greek myrtle, or even tender perennials like scented leaf pelargoniums.
Popular shapes for training bay include balls, cones, pyramids, spirals and standards (with a clipped head on a short woody stem). Topiary bay trees need trimming to shape in summer. Remove suckers from standards and topiary as they appear.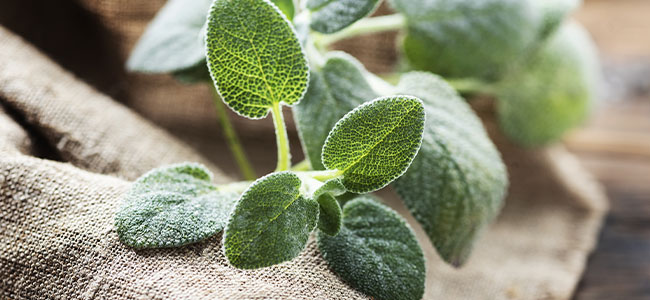 ---
EASY TO GROW HERBS
Basil – best eaten raw, or added at the very end of a cooked recipe as the colour, flavour and aroma quickly disappear when heated.
Chives – best eaten raw or barely cooked. Use whole or chopped in a variety of dishes. The flowers make a good garnish for salad.
Coriander – best added towards the end of cooking time as the flavour is most potent when the leaves are raw or barely cooked, Collect ripe seeds and crush/grind to use in curries.
Fennel – has a similar aniseed/liquorice taste to dill. Seeds can be harvested in autumn when ripe.
Parsley – it's curly, crisp or flat bright green leaves are a familiar garnish for meat or salads.
Rosemary – use sparingly to add flavour and aroma to meat. Ideal in Italian dishes.