Trellis and Fencing
If you're looking to add some structure and style to your garden, fencing and trellis are wonderful options to consider. Not only do they look beautiful, but they serve a variety of practical purposes too.
We have a fantastic range of Trellis and Fencing available at Bernaville to buy today or schedule for our home delivery service.
We stock1.830m x 0.30m, 0.60m, 0.90m, 1.20m, 1.50m and 1.80m sizes of trellis in four different styles in store.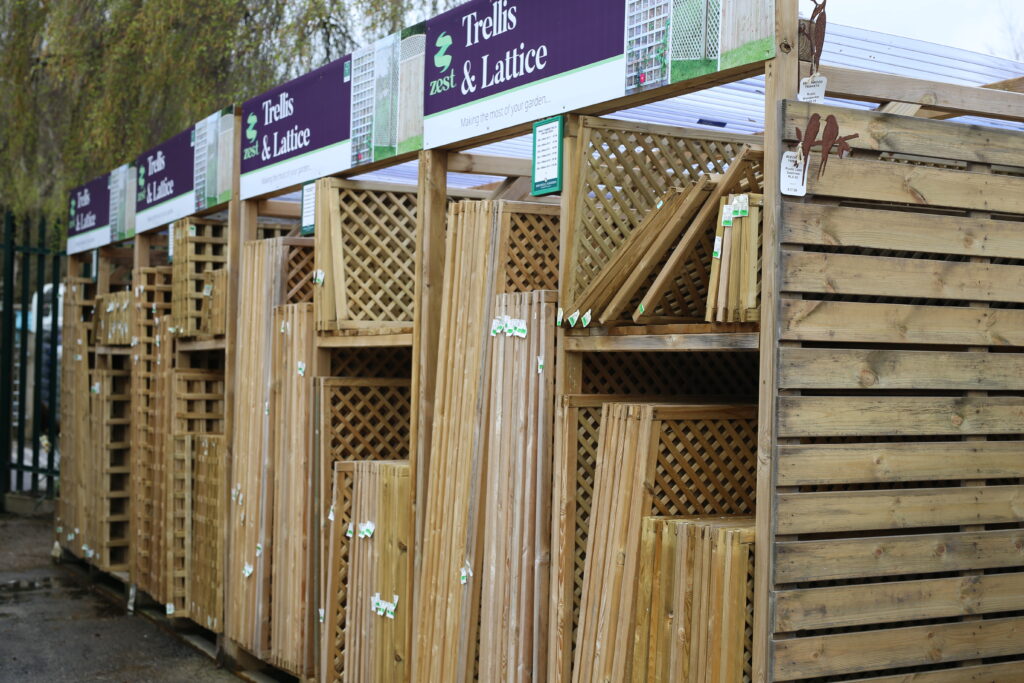 Here are some benefits of incorporating fencing and trellis into your garden:
Privacy: A fence can provide a barrier between your garden and the outside world, giving you a sense of privacy and security. This is especially useful if you have nosy neighbors or live on a busy street.

Support for plants: Trellises are perfect for climbing plants such as roses, clematis, and honeysuckle. They provide a sturdy structure for the plant to grow up, which not only looks great but can also help to increase the yield of fruits and vegetables.

Aesthetic appeal: Fences and trellises come in a wide range of styles and choosing the right one can add a touch of elegance and sophistication to your garden.

Protection from animals: Fencing can help to keep unwanted animals out of your garden, protecting your plants from damage. This is especially important if you have a vegetable garden, as animals like rabbits and deer can quickly decimate your crops.

Incorporating fencing and trellis into your garden is a great way to add both practical and aesthetic benefits. Whether you're looking for privacy, support for your plants, or just a way to make your garden look more beautiful, fencing and trellis are excellent options to consider.
Speak to one of our friendly staff about your garden and they will be able to guide you with their wealth of expertise.