Compost
At the nursery you will find a guide to all the products that we sell and their recommended use. All our suppliers are fully committed to delivering sustainable peat policies. Below are our favourite offers this month!
Westland Container & Basket Planting Mix (50ltr)
£6.99 EACH – 2 FOR £12
Specially blended for season long flowering. Enriched with water retaining granules, this mix will help also protect your plants from under watering and therefore support vibrant and healthy plants.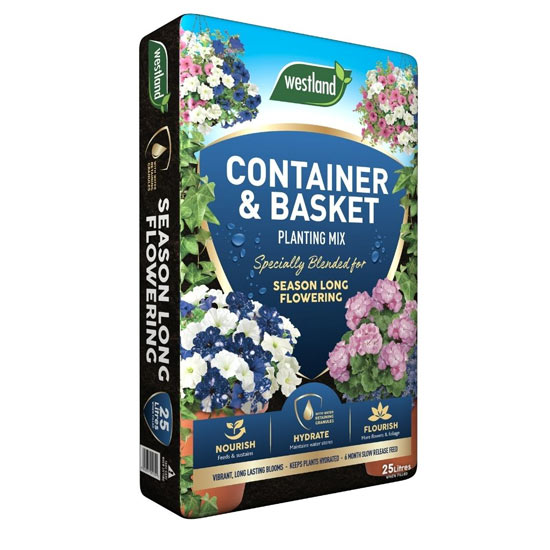 ---
Organic Farm Manure (50l)
£5.99 EACH – 2 FOR £10
J. Arthur Bower's Organic Farm Manure is an organic soil conditioner. Use it to improve drainage as well as aeration in clay soils and also add body to light sandy soils. It provides a natural source of organic matter to encourage healthy growth. Finally, it also improves soil fertility by adding vital humus and plant foods to the soil.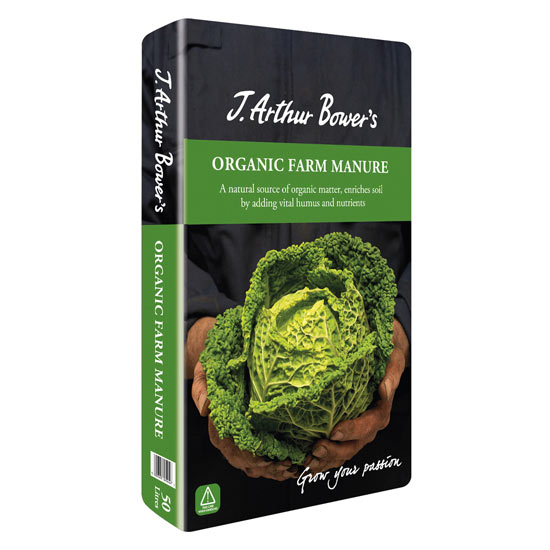 Deliveries
We offer a local delivery service. Price list
Carry to the car
We offer a carry to the car service for our larger/heavier items including compost, bark, aggregates & paving. Please ask a member of staff in store for assistance. \FOR