Compost
At the nursery you will find a guide to all the products that we sell and their recommended use. All our suppliers are fully committed to delivering sustainable peat policies. Below are our favourite offers this month!
Bulrush Peat free
multi-purpose (40ltr)
£6.99 EACH – 2 FOR £12
Bulrush Peat Free Compost is made from a blend of materials ingredients Forest Gold, Coir and Clay combined with essential plant nutrients and trace elements designed to provide an ideal medium for healthy plants growth.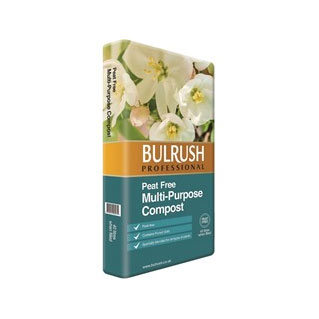 ---
Bulrush Farmyard manure (50ltr)
£5.99 EACH – 2 FOR £10
Bulrush farmyard manure provides a natural source of organic matter to encourage healthy plant growth. Dig into the soil to improve the quality of poor soils, such as heavy clay and light sandy soils.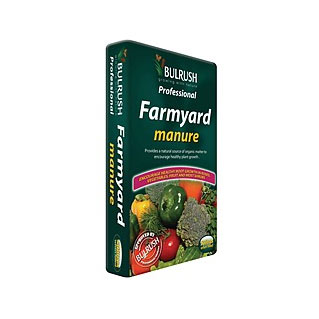 Deliveries
We offer a local delivery service. Price list
Carry to the car
We offer a carry to the car service for our larger/heavier items including compost, bark, aggregates & paving. Please ask a member of staff in store for assistance. \FOR