Local growers and Chelsea winners Bowdens have just delivered a beautiful selection of fantastic hostas.
Hosta plant are a perennial favourite amongst gardeners. Their lush foliage and easy care make them ideal for a low maintenance garden. One of the best foliage plants around, their leaf shapes range from tiny and delicate through to giant and majestic. They add a touch of luxurious calm to a garden. Although hosta plants are considered shade lovers, their sunlight requirements vary widely. Successfully growing hostas in shade depends on colour.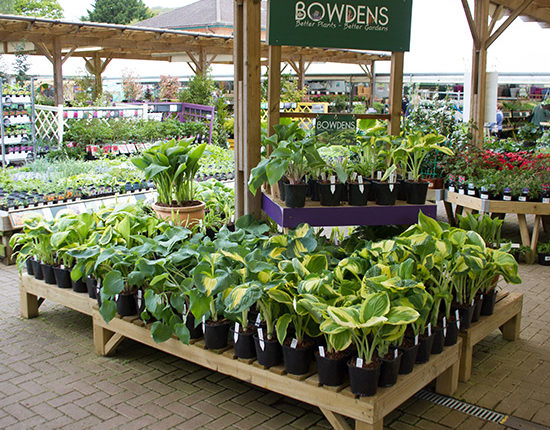 Hosta leaves come in a variety of greens, ranging from a colour so deep it's called blue, to a light chartreuse, to a light creamy white. A good rule of thumb for the placement and care of hostas, is the lighter the foliage, the brighter the sun. The deeper, darker foliage retains its colour best in moderate light. The variegated varieties need more sunlight to keep their white and gold stripes.