With the demolition part of the building work currently taking place now nearly complete, we are looking forward to the new build starting. We have endeavoured to keep disruption to a minimum and hope all our customers have found their way around the diversions,
(staff have gotten lost on occasion)! The new building will have the same light and airy feel as the other half of the shop and we hope to have it open and back in action ready for the autumn.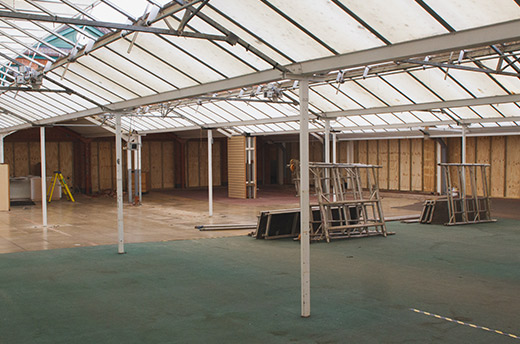 We started by clearing the original area including the tills, food area, shop fitting, electrical boxes, gas pipes and all the cabling.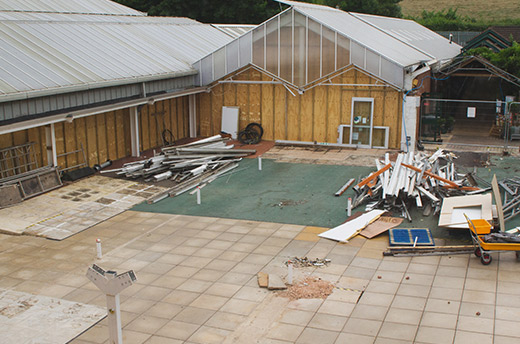 Next the frame & roof were removed, luckily we had no rain fall making this quite a quick and easy job.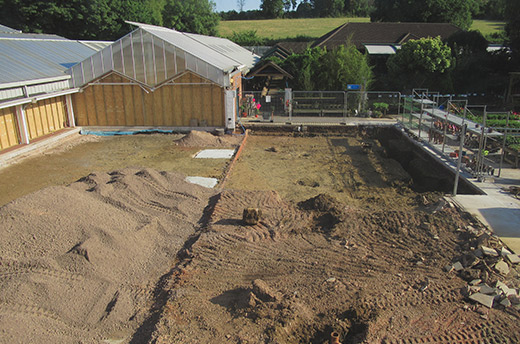 The floor tiles & carpet were removed and the entire area dug down to an even level.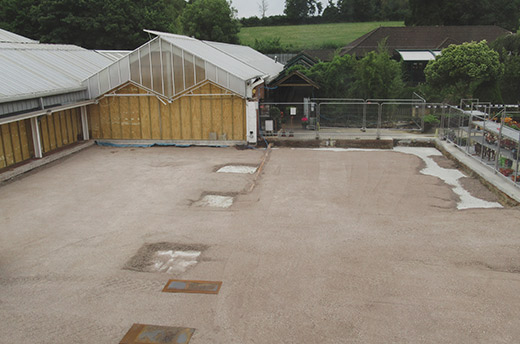 The final area prepped for the new building to be erected this week.