Beautiful Bulbs
Our spring flowering bulbs are now in stock! Featuring daffodils, tulips, hyacinths, crocus & more!
The majority of spring bulbs benefit from early planting in September, with the exception of tulip bulbs which should not be planted until November to diminish the risk of tulip fire. Plant spring bulbs at least twice the bulb's width apart and at a depth of two – three times the bulb's height.
Planting spring bulbs is an easy way of achieving a colour coordinated spring display. Choosing a colour combination for your garden sets the mood of a bed/border – particular relationships between colours give certain results. There are warm and cool colours in all gardens. All hues have an impact. For contrast combine warm and cool colours and create harmonies, combine colours that are close to each other in tone and intensity.
---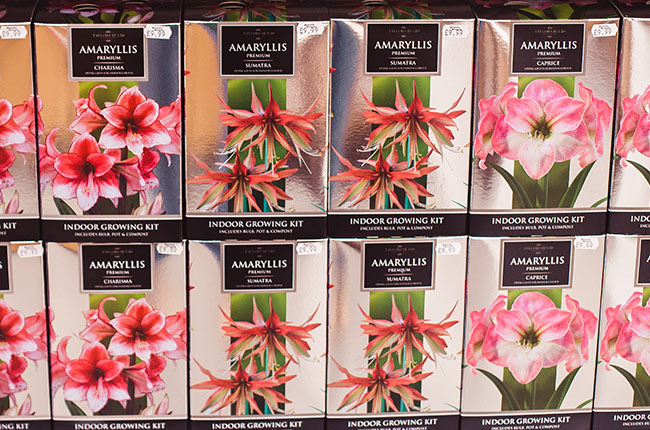 Amaryllis gift boxes now in
---