Meet the team at our nursery
It goes without saying, the nursery could not operate without our dedicated, hardworking staff. We are very proud to have such a fantastic team of knowledgeable and caring people in our garden centre, café and restaurant.
Pictured below is Sam, the third generation of the family working in our nursery. He particularly enjoys growing his own fruit, vegetables and herbs for his table. His favourite vegetable is the cauliflower.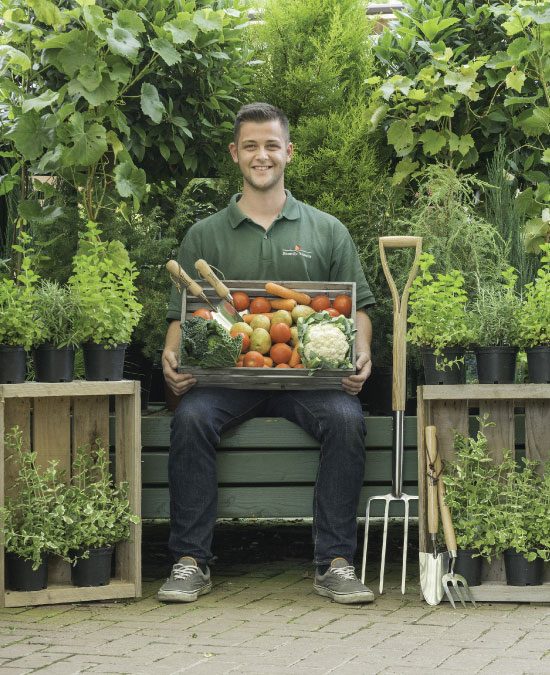 Steve, pictured below, is a recent addition to our horitcultural team. A gardening enthusiast, with years' of expierence, his knowledge helps many of our customers make the perfect choice of plants for their garden.