UPDATE
Lily pond restaurant and mezzanine café
Our Lily pond restaurant will be open from Thursday 3rd December operating with table service as before. Only one household per table, unless in support bubble.
No booking required. We will be serving our Christmas menu along with a limited menu.
• We ask that it is only 1 household per table
• Please wear a mask until seated
• Please complete track & trace details or use the NHS app
• Maintain social distancing
• Table service only
• 1 person only to approach till for payment
• Between 12 noon – 2pm We will only be serving full meals
We look forward to welcoming back all our staff and lovely customers!
Our mezzanine café will not be opening this December. But will be back open in January.
We will not be running our afternoon teas until our mezzanine café reopens.
---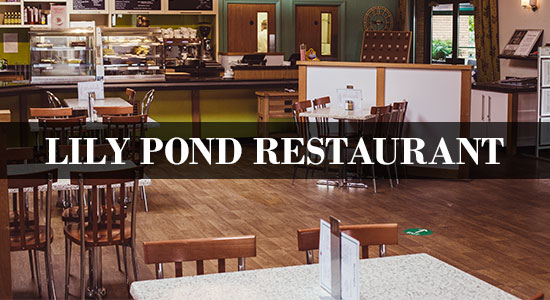 Lily Pond Restaurant
Reopening Thursday 3rd December

CHRISTMAS MENU
There will now be a one way system into our restaurant. Customers will be asked to make their way up the restaurant ramp, if there is a queue we ask that you wait patiently and you will then be greeted by a member of staff. We will ask you to wait whilst a member of staff takes you to your table. Another member of staff will be with you shortly to take your order and serve you, please note our staff member will take your order and deliver your food and drinks to your table, there is no need for you to wait at a counter. After you have finished your meal you will be asked to go to the till point and pay, where possible please make this a contactless card payment. Please leave everything on the table for a member of staff to clear down and sanitise ready for the next customer. You will be asked to leave via the conservatory exit.
During your visit to our restaurant the lead customer will be asked for contact information which we will keep on record for 21 days, when this period is up we will destroy your details. Please note your details will not be used for any other purpose.
Our toilets will be open for customers to use. We do ask that you be mindful of others and wash your hands before and after use. We will have sanitising stations available at the entrance and exit of the restaurant.
---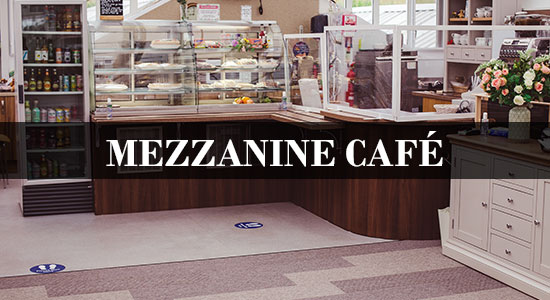 Mezzanine Café
Closed until further notice

We again will have a one way system in place. Please access the cafe via the houseplant stairs (Our lift is available for those who require it, once on the mezzanine level please join the queue) and exit down the opposite set of stairs in the café. Please follow the markings on the floor and keep your distance when queuing. Again, sanitising stations will be available upon entrance and exit of the café.
We would also just like to remind customers when in store please keep your distance from other customers and staff where possible. We now have additional sanitising stations available in the store.
Thank you and we look forward to welcoming all our customers back to our Lily pond restaurant and mezzanine café.