Christmas Decorations
Bernaville Nurseries have a wonderful selection of Christmas decorations, wreaths, artificial foliage and all your home decor needs available to shop in store right now. Discover our stunning themes below and then come and see our beautiful displays to get into the festive spirit!

Take a sunrise walk by the icy lake as the golden sun rays open your eyes to a winter wonderland. Snow tipped blue spruce trees sprinkle the shoreline and you catch the curved outline of a fox disappear back into the woods over the other side. Blues, whites and golden beams of copper orange add an elegant and serene feeling to this luxurious theme.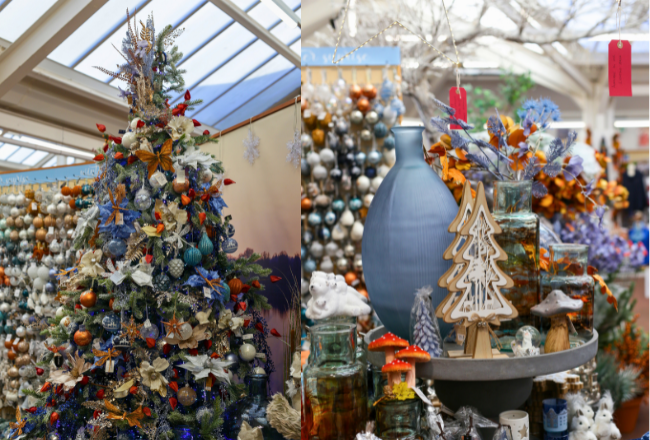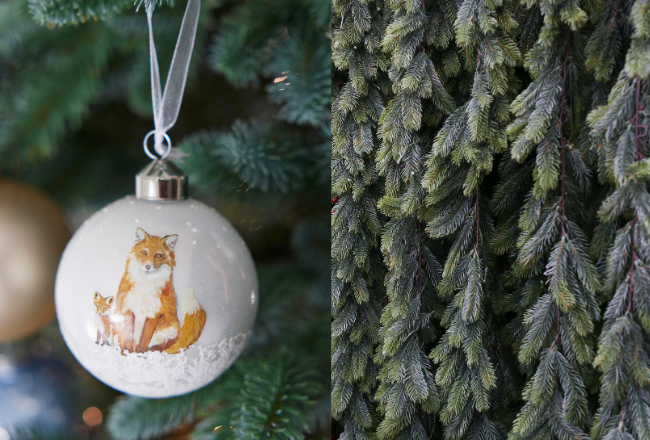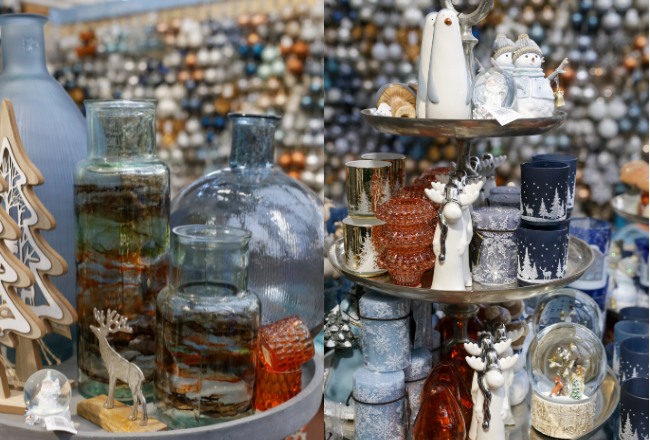 ---

Discover the enchantment of tradition with classic reds, greens and golds. This is where you will find the spirit of Christmas with wreaths and garlands to create a grand entrance for your home, forever timeless and in style.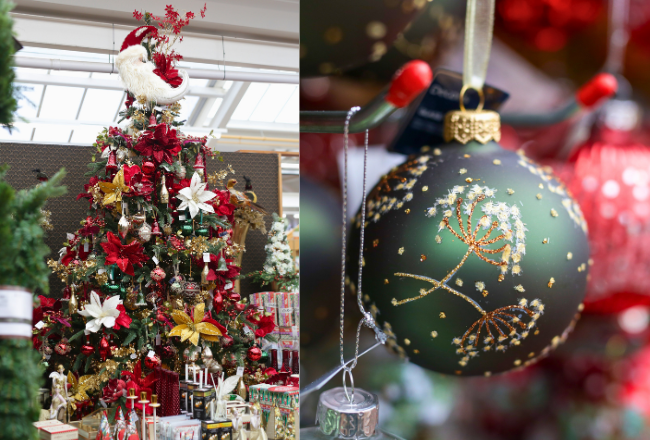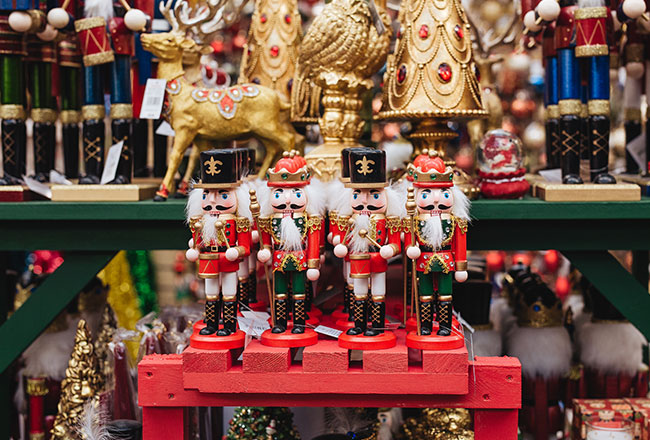 ---

Funghi pop up everywhere you look and the animals are busy harvesting natures bounty all around the forest. This theme is for the woodland lovers and celebrates your home with earthy tones, soft textures and the abundance that nature has to offer.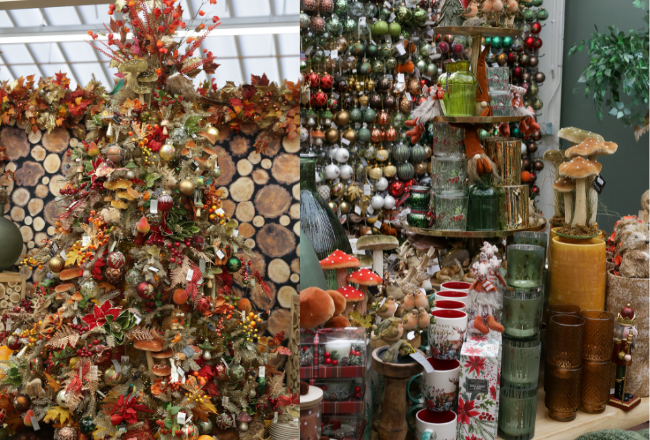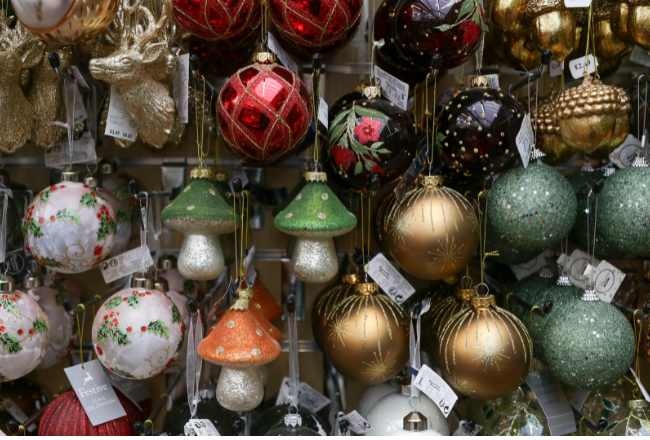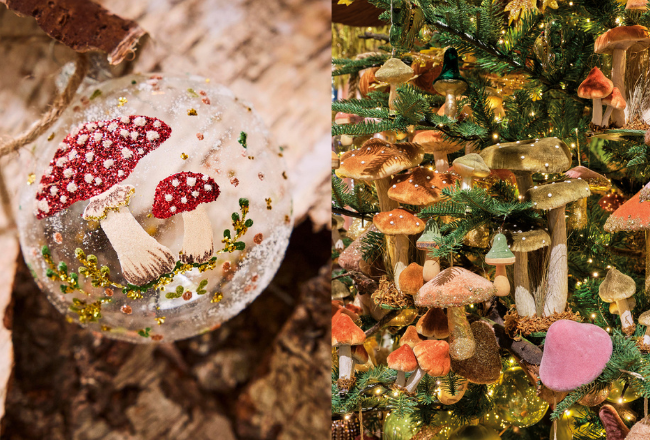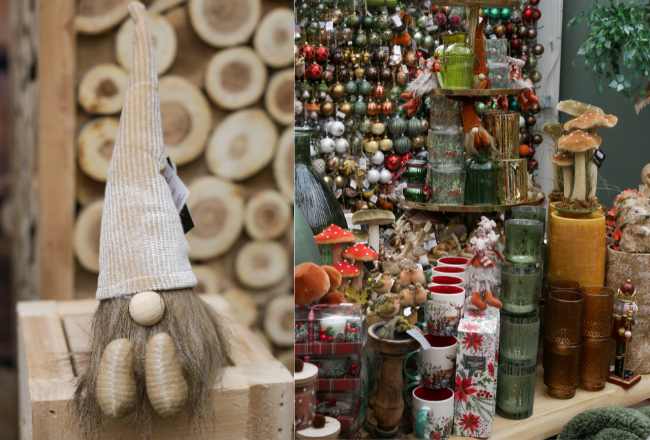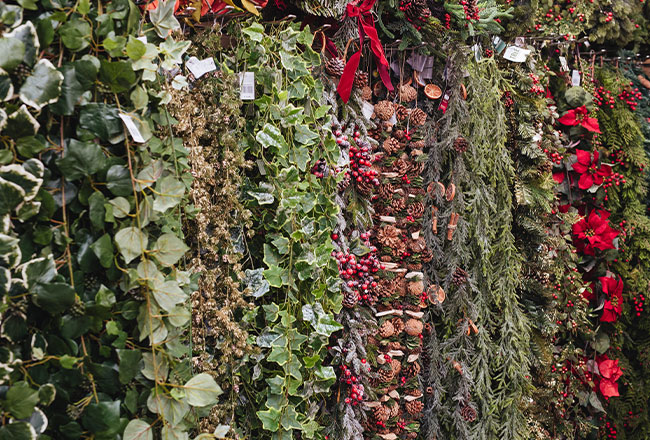 ---

Fill your stockings with candy canes and follow the smell of the Christmas pudding down the lane into a land of red, white and ginger. Need some extra gumdrop buttons for the tree? This theme is fun and playful, for the young at heart and always looks like a classic Christmas.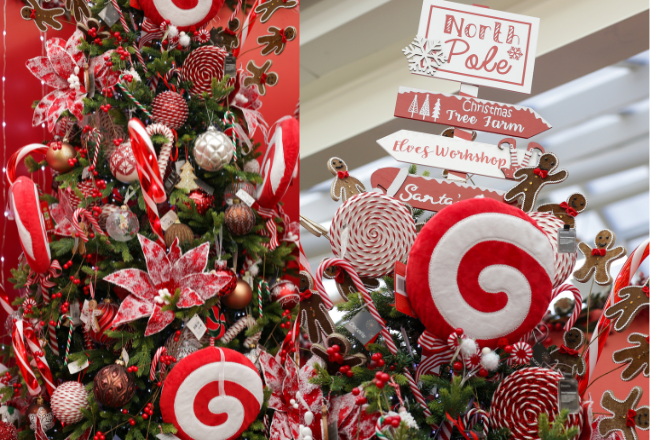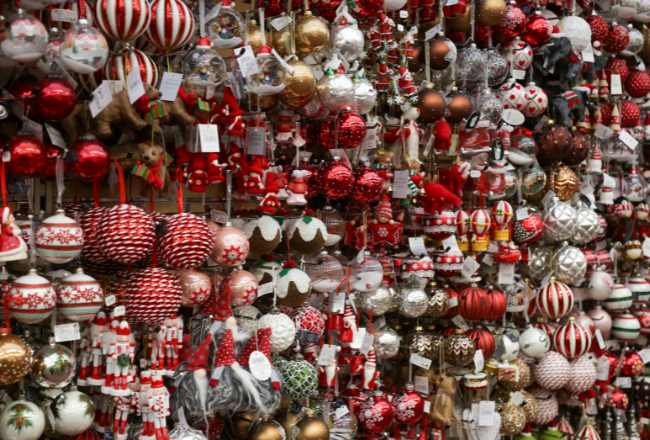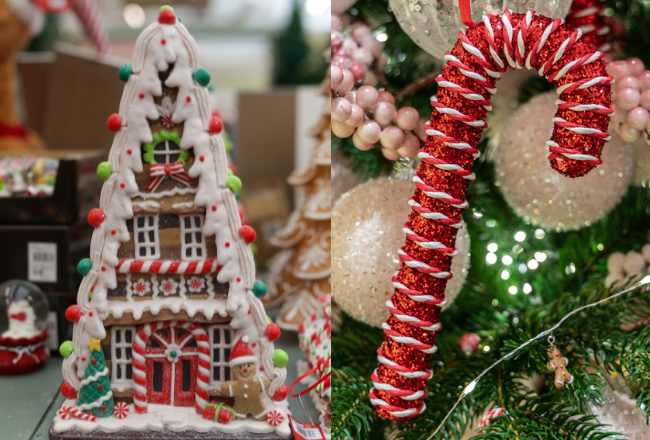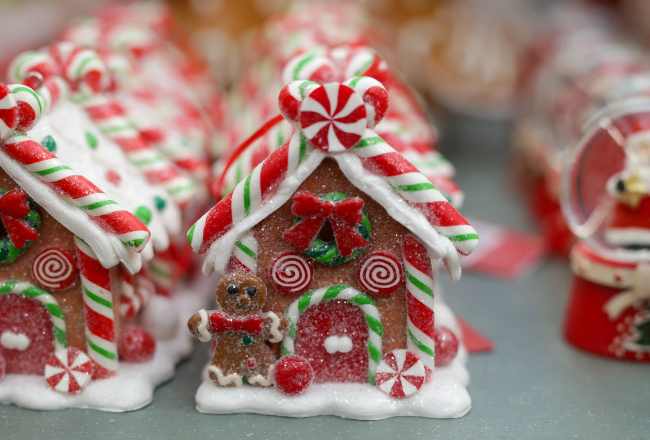 ---

Switch up your traditional festive palette with this on trend, soft and inspired collection of decorations instead. Dusky pink, sage green and pearlescent flutters carry this whimsical theme straight from an enchanted garden alive with graceful butterflys and moths resting on glimmering floral accents.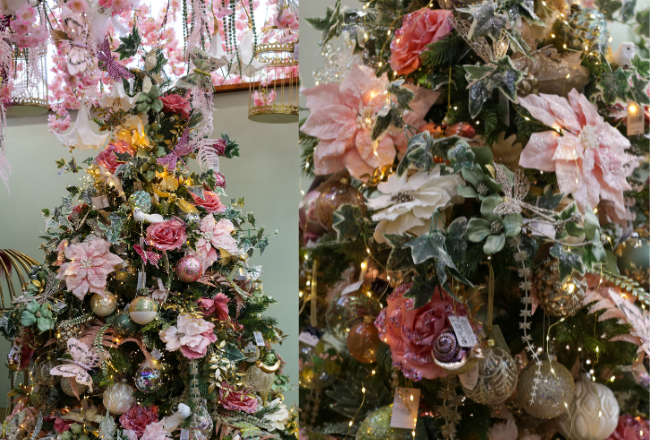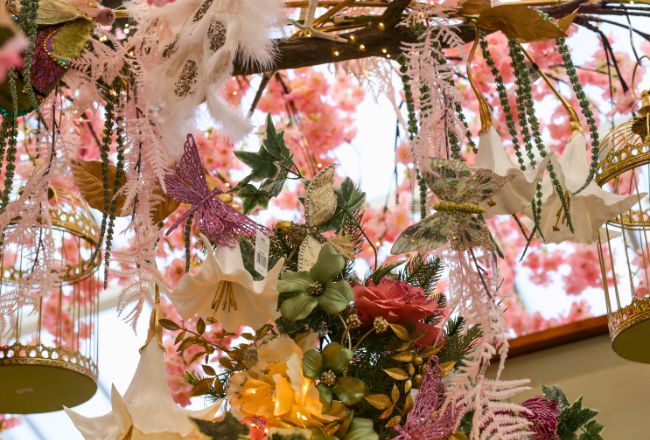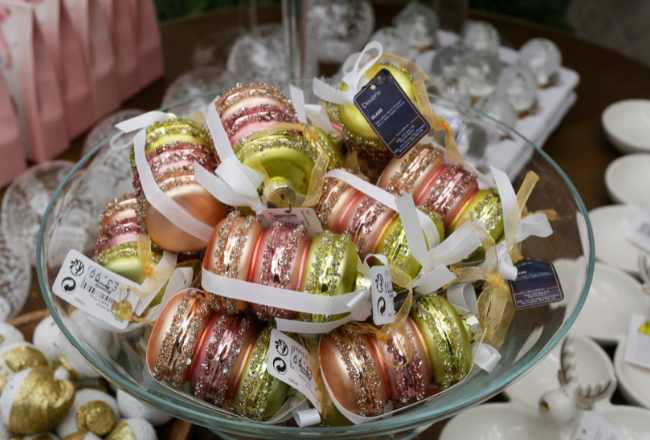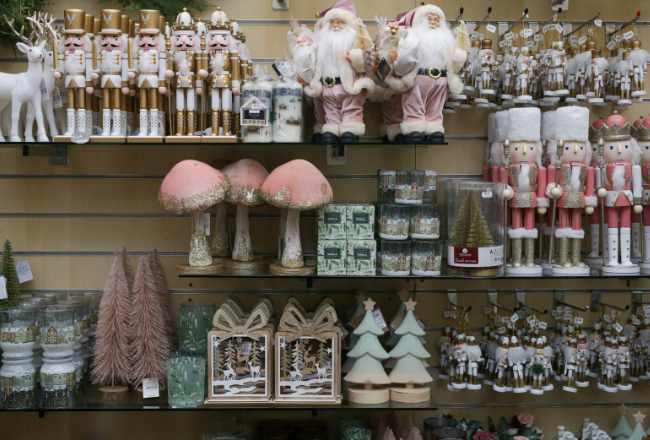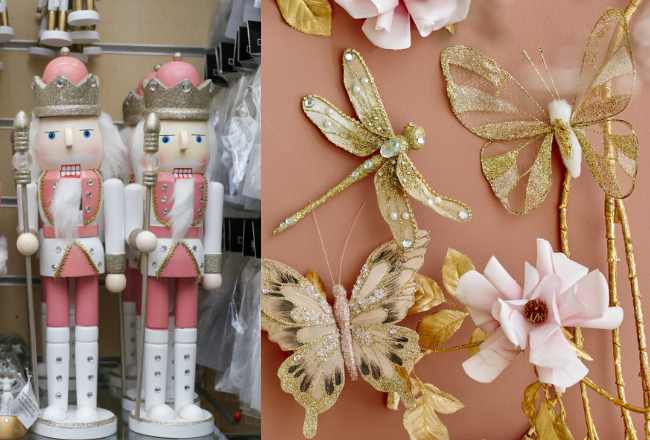 ---

Jewel tones create a mystical midnight environment, full of magic and moonlight. Stargaze from the comfort of your living room as your tree twinkles with celestial elements…make a wish, it could come true!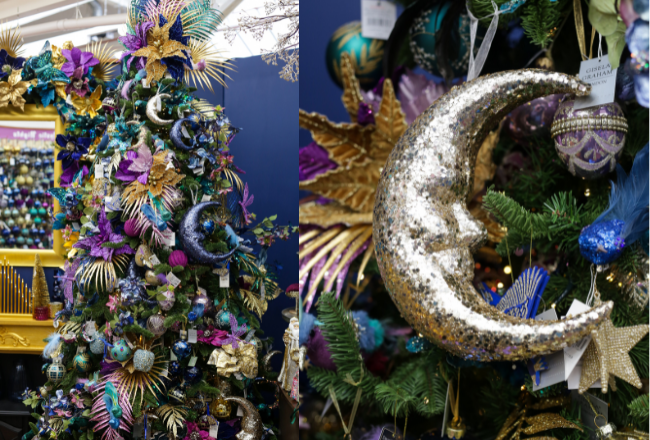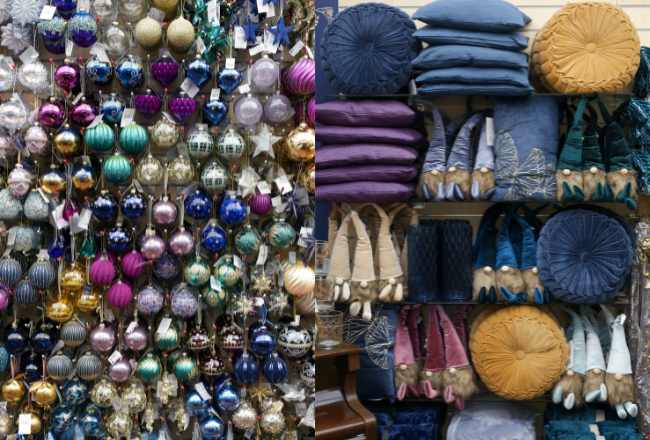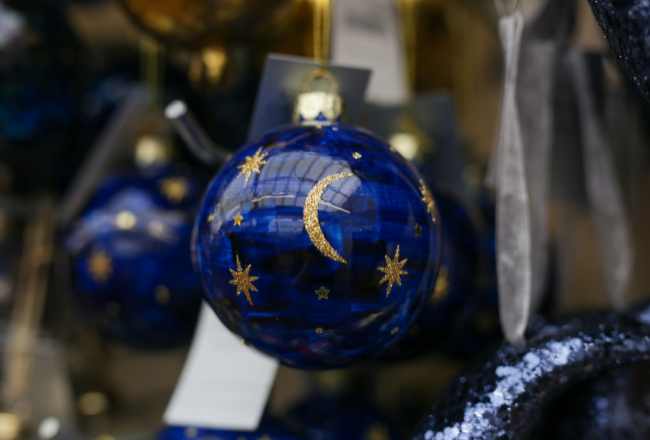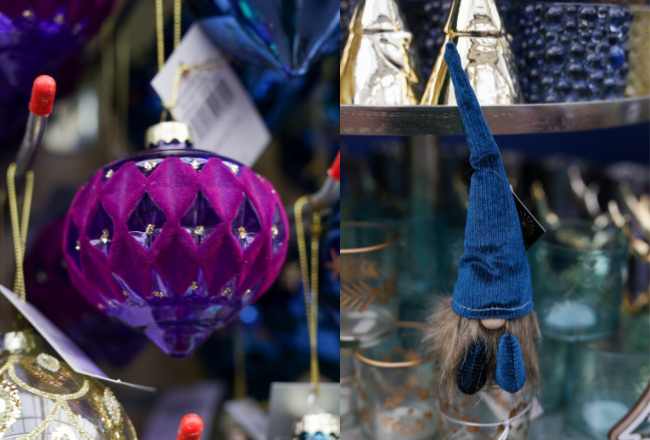 ---