Bedding Plants
We have a great selection of lovely plants for summer colour available now, ideal for pots, baskets, planters and beds. Brighten up your doorstep instantly with one of our pre-planted arrangements.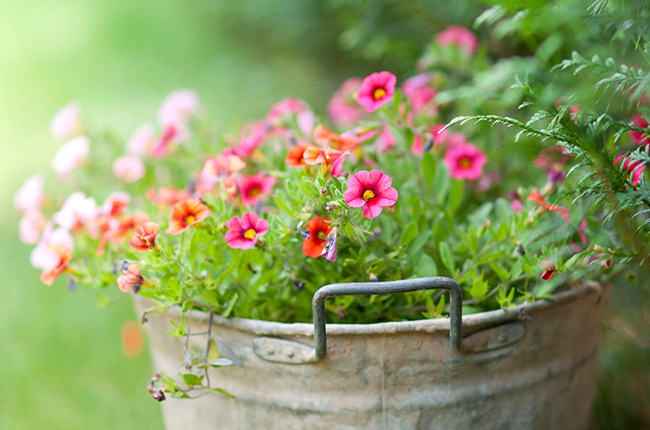 Keep your hanging baskets and containers looking fresh with regular feeding with a liquid fertiliser and don't forget to dead-head. Don't be afraid to cut back any straggly, tired growth to encourage new flowers and foliage. Watering daily in the evening after the sun has faded is best, this gives plants time to absorb the moisture over night before the sun beats down on them again the next day.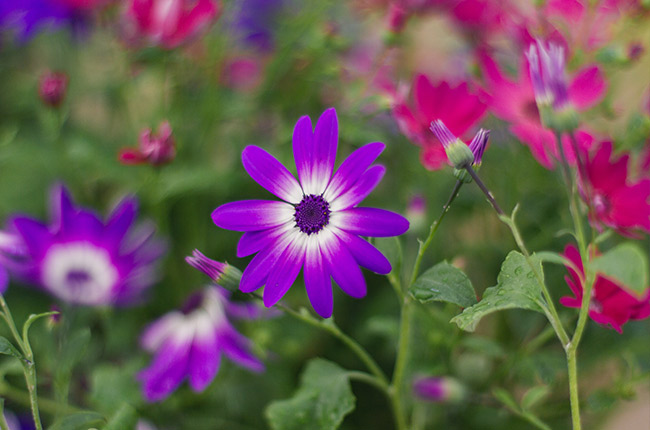 Any gaps in the garden can be filled with late bloomers such as Dahlias. Dahlias, with their bold shapes, foliage and colours are available now and are ideal for injecting new life into a tired spot in the border. Dahlias make great cut flowers and they flower on and on until the first frosts.