Bedding Plants
We have a great selection of lovely plants for summer colour available now, ideal for pots, baskets, planters and beds. Brighten up your doorstep instantly with one of our pre-planted arrangements.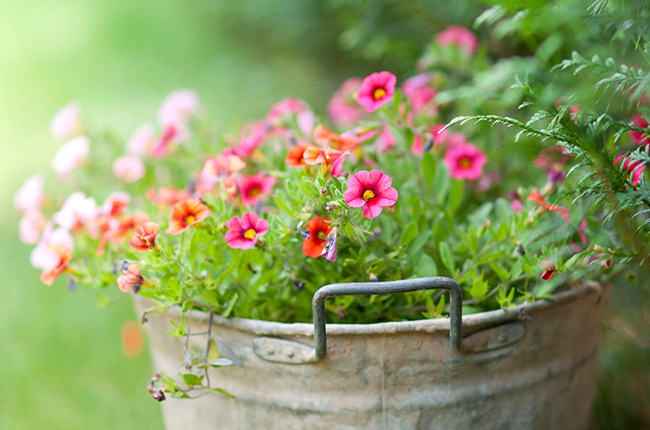 The right plant for the right spot. In the heat of a very sunny position Geraniums are the ideal choice, upright for the centre of a basket/ container or bedding scheme and trailing ivyleaf to cascade down over the sides. Marigolds, Petunias Brachycomes and Lobelia can be used to fill in any gaps. For a more shaded location choose Fuchsias and Imaptiens.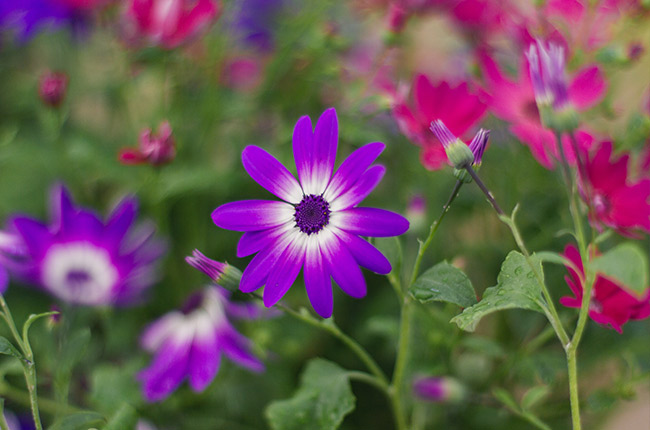 Baskets and pots look equally good planted in a colour scheme or as a riot of mixed colours. Combine cool blues, whites and silvers for an air of sophistication or reds, yellow and oranges to bring a bit of warmth and a fiery glow to the garden.